Contact: Phone: Toll Free 1-800-224-9596 from US and Canada Local 239-430-9333

Text to

239-280-8594 Fax: 239-434-5559

The owners answer the phone....Call Now and speak to Craig or Dale email the Owner Craig Thiel:craig@naples-air-conditioning.com
Naples Air Conditioning LLC 239-430-9333
Family owned and operated since 2003 - Craig & Dale Thiel
Call Now - the owners answer the phone....We're Here to Help You
Or click here to email a message Toll Free 1-800-224-9596 from US and Canada
2880 14th Street N, Naples Florida 34103 Family owned and operated Licensed and Insured 40 Years Experience Call Craig and Dale Thiel
Naples Florida Heating and Air Conditioning - HVAC service and ac maintenance on all brands and units - Replacement Systems
Call Now for your ........ Free In-Home Estimate Free Honest Second Opinion Free Competitive Cost Comparison
Residential - Single Family home - Condo - Mobile home - Commercial - Office - Restaurant - Refrigeration - Ice machines - Refrigerant line-sets
Hundreds of Happy Customer Referrals
Tuesday November 21, 2017
Florida Power and Light has revised their rebate amounts starting on January 1st, 2015. Rebate amounts are drastically lower.
IClick Here to Get Online Prices for Air Conditioning A/C Systems click here See our most recent installations
Lennox 2-ton 14 SEER R-410A condo system $2,950.00 installed
Bryant 2-ton 13.5 SEER R-410A condo system $2,975.00 installed
Ruud 2-ton 14 SEER R-410A condo system $2,900.00 installed
Financing Available 12-48 months Baker's Dozen 90 day Same-As Cash 6 Month Same-As Cash 9.9% 0% Interest
visa
Mastercard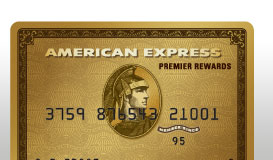 American express
Are you experiencing one or more of the following issues? We can solve these problems
Hot or Cold - Not constant temperatures - Too Humid - Noisy Outdoor Unit - Noisy Indoor Unit - Allergies, Dust, or Pollen
High Heating Costs - High Cooling Costs - Hot Rooms - Cold Rooms - Thermostat hard to use, set, or program - Mold or Mildew
Call now we have solutions
Ask Us About "Perfect Humidity"
Customer review click here Consumer review click here
Custom Base Enclosure for your raised packaged a/c unit
New Ruud 14 SEER Packaged A/C unit - Neat and Clean
Have a question? Text Me Now to 239-285-4691 Free Advise from the owner Craig Thiel
What's new with 22 In early January the U.S. Environmental Protection Agency "EPA" sent "No Action Assurance" letters to refrigerant manufacturers setting production allocation to 39 million pounds of R-22, down from 55 million pounds in 2012. We saw an immediate spike in the cost of R-22. The time has come to consider R-22 alternative refrigerants like Honeywell's Genetron R422D or NU-22B. The cost is considerably less than R-22. Call now to find out how you can save money on your R-22 system repair costs.
Meet the owners. Naples Air Conditioning is owned and operated by Craig and Dale Thiel. I have over 36 years experience. I was raised in the plumbing, heating, and oil burner service business in Northern New Jersey. I was certified in oil burner service at age 14 at Sussex County Vocational Technical High school adult night school. After high school graduation in 1974, I attended Lincoln Technical Institute in Union N.J. where I studied heating, air conditioning, refrigeration, and electrical. Graduating in 1976, I have been in the HVAC trades since then. Living in Naples, FL for more than 20 years, my wife Dale and I started Naples Air Conditioning LLC in 2003, now in our 10th year as an HVAC contractor. Naples Air Conditioning has serviced thousands of a/c systems of all makes and models and installed hundreds and hundreds of replacement cooling and heating split systems, packaged a/c units, and air duct and filtration systems in homes, condos, and commercial properties throughout the City of Naples and Collier County. We have built and maintained an impeccable reputation for honesty and integrity. Customer referrals are our main source of new business, we aren't in the Yellow Pages. We are happy to service your air conditioning service and replacement ac system needs. We are a top rated air conditioning company. You can text me directly to 239-285-4691.
Free Estimate - We are happy to provide you with a free estimate for the repair or replacement of your home or condominium air conditioning system. There is absolutely no charge to you. Feel free to compare prices on the service or replacement of your existing a/c system. We will give you a very competitive price. We have very good prices. Let us be one of your quotes.
Free Second Opinion - We are happy to provide you with a second opinion on the repair of your HVAC system or the complete replacement of your existing system completely free. If you need to confirm the diagnosis or opinion of another company, we'll be happy to inspect your system and give you our independent opinion for free. Call Naples Air if you have any question or doubt in your mind. I will give you free advise.
Free leak check Have you had to add freon to your system? Call for a free leak check. We will check the condenser, air handler, evaporator coil, and refrigerant line-set for leaks and find out where you are loosing freon. We will identify where you are loosing your charge. You can then make an informed decision as to an ac recharge. We sell R-22, R410A, R-301, R-134, refrigerant and more.
What we charge We will find the problem quickly and efficiently without multiple charges to you. You pay $75.00 for the first hour of service . There is no travel time charge, there is no diagnostic fee, there is no extra fee for a leak check, there is no repair fee, You pay only $75.00 per hour plus parts. We won't nickel and dime you to death.
What Brands we service We service alls brands of equipment, including but not limited to; Carrier, Bryant, Lennox, Trane, Ruud, Rheem, Tempstar, Goodman, Coleman, Heil, Comfortmaker, Amana, Payne, Mitsubishi. We are a Lennox dealer, Bryant dealer, Ruud dealer, Rheem dealer, Goodman dealer, RGF Gaurdian Air dealer, Nest Thermostat dealer, and more. We do warranty service for most brands.
Warranty Service We perform warranty service for all brands including Lennox - Carrier - Bryant - Ruud - Rheem - Tempstar - and all other units.
We improve heating and cooling systems for homes, condominiums, apartments, commercial property, restaurants, banquet halls, condo associations, high rise and low rise buildings, and more.
FPL rebates - We are an FPL Participating Independent Contractor
UV lights prevent mold........Call Now for a free estimate
We installed a new Ruud 3-ton 16 SEER condenser and air handler for Mr. C.
Watch the video and see what he has to say
Customer review click here Installation customer review click here
See reviews on You Tube
Check our HVAC Reviewson Angie's List
Call Now - Owner answers the phone Toll Free 1-800-224-9596 from US and Canada
Local Phone Call 239-430-9333 Call Craig or Dale Thiel Call or text anytime...Owners answer your call or text
Click here to see Guardian Air special pricing and videos
We're changing the home.
At Nest, what matters to us are homes and the people inside them. We're changing the way you think about your home and the way your home thinks
_____________________________________________________________________________________________________________
Environmentally Friendly R410A FPL Participating Independent Contractor FPL Rebate Manufacturer's Rebates
_____________________________________________________________________________________________________________
---
Many makes and models to choose from. Energy efficiency ranges from 13 to 24 SEER. FPL rebates on qualified equipment.
---
LENNOX Air Conditioning Systems Sold Here...We are a proud Lennox dealer in Naples FL
---
Nutone 24 SEER IQ Drive is Here
---
Bryant Evolution 20 SEER is Here
Puron We are a Bryant dealer in Naples FL
Bryant Bonus Rebates Available now
Get a $450.00 rebate on Bryant Evolution System
Up to 20 SEER
Sound as low as 68 dB (quiet as a vacuum)
Superior humidity control
Improved indoor air quality
Two-stage operation for maximum comfort
Evolution® Control for ultimate performance
AeroQuiet™ System II
DuraGuard™ Plus system
Enhanced diagnostics with Evolution control
Environmentally-sound Puron® refrigerant
10-year parts limited warranty upon registration
Ask Us About Bryant "Perfect Humidity"
---
Ruud High SEER Systems Sold Here....We are a Ruud dealer in Naples FL
---
Trane Air Conditioning Systems Sold Here
---
We install other makes including;
---
We service all a/c brands including, but not limited to;
Carrier
Bryant Arcoaire
Comfortmaker
Heil
---
Indoor Air Quality
Guardian Air HVAC Duct Indoor Air Sanitation
A full line of photo-hydro-ionization air purification systems for residential / commercial HVAC applications. Info click here RGF Guardian Air Video RGF.com
---
__________________________________________________________________________
CALL NOW SAVE 10% OFF REPLACEMENT AIR CONDITIONING SYSTEMS CALL NOW FOR SUPER SAVINGS ON TRANE LENNOX BRYANT RUUD Conditioned Air Air Naples Speedy Air Weigold and sons florida power and light fpl FPL rebates rebate Foster air conditioning danny hughes dan hughes proficient air way too cool Haines Romeo Quality Modern Sears Air Naples Advanced Air Best Electric Day and Night General Air Direct heating and cooling Expert Air MCR Accurate Air Sunset Air Dolphin Cooling Florida Cool Jones Air One Hour Service Experts 34112 34113 34114 JP Brett and Sons Martin's Cooling Florida Comfort Systems Kenmark Air Coastal Air Superb Heating Kobie Kooling Kenmark Air Johnson's one hour Jones Air Conditioning 34102 34103 34104 34105 34108 34109 34110 34116 34117 34119 34120 34134 34145 34146 airconditioning aircondition
Naples Air Conditioning LLCmstrong is a par
tThank you for looking! You are the of
Visitor License # CAC1818128